Complete Story

09/28/2017
APA Ohio Planning Awards: Press Release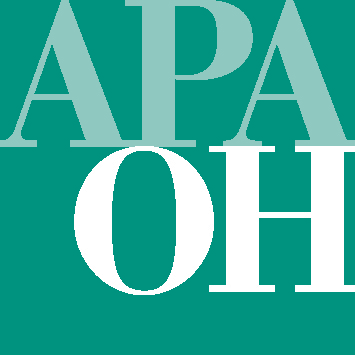 CONTACT:
Christine Dersi Davis, AICP
Info@OhioPlanning.org
(330) 814-6295
APA OHIO PRESENTS 2017 OHIO PLANNING AWARDS
Nine community planning projects, organizations and individuals recognized for outstanding efforts across Ohio
ATHENS, OH (September 28, 2017) – The Ohio Chapter of the American Planning Association (APA Ohio) is pleased to announce winners of the 2017 Ohio Planning Awards. The biennial awards program honors outstanding planning and planning leadership in Ohio, recognizing the highest levels of achievement.
APA Ohio presented the following awards at the 2017 APA Ohio Statewide Planning Conference in Athens on September 28. APA Ohio President Kimberly Lieber, AICP, City of North Olmsted Planning Director, noted that the 2017 awards "highlight the best and brightest plans, projects, and people in Ohio. It is clear from these awards that strong partnerships are critical components of successful planning work."
Best Practice (2 awards):

Local Food Action Plan/Green Business & Urban Agriculture Plan/Local Food Team, Franklin County, City of Columbus, Local Matters, MKSK, ACENET, MORPC, OSU Extension
Court Street Connects, City of Bowling Green, Camiros, Ltd.



Comprehensive Planning | Large Jurisdiction: Downtown Toledo Master Plan, 22nd Century Committee, Downtown Toledo Development Corporation, MKSK, Development Strategies, HKS, Mannik & Smith Group, Toledo Design Center


Comprehensive Planning | Small Jurisdiction (2 awards):

Sandusky 2018 Bicentennial Vision, City of Sandusky, City Architecture, Strategy Design Partners
GroveCity2050, City of Grove City



Focused Planning Project: Cleveland's Midway Cycle Track, City of Cleveland, WSP, SmithGroupJJR


Focused Built Project: Cincinnati Streetcar, City of Cincinnati


Outstanding Planner: John Deatrick, AICP, PE


Planning Student Project: The Core of Georgetown, University of Cincinnati Fall 2016 Plan-Making Workshop
Thirty nominations were received in seven categories. Award nominations were reviewed and winners selected by a jury of professional planners from the APA Wisconsin Chapter. Evaluation criteria include innovation, creativity, transferability and public participation. Jury chair Kristan Grygiel Sanchez, AICP, Senior Urban Designer & Planner at GRAEF, stated "there were many excellent nominations from Ohio this year, and the decisions were often very difficult. There were numerous best practices and innovative ideas applicable to both Wisconsin communities and other areas of the country."
###
About APA Ohio:
APA Ohio is a statewide, non-profit association of citizens and professional planners committed to promoting and enhancing planning and the quality of planning for all governmental entities in order to maintain and improve the quality of life for all Ohioans. APA Ohio is a state chapter of the American Planning Association. APA Ohio operates under the guidance of a volunteer Board of Trustees elected from the general membership. Chapter sections include Akron, Cincinnati, Cleveland, Columbus, Miami Valley and Northwest. Visit www.ohioplanning.org for additional information.
---