Complete Story

05/21/2018
We Plan CLE 2018 | June 11-15
Register today!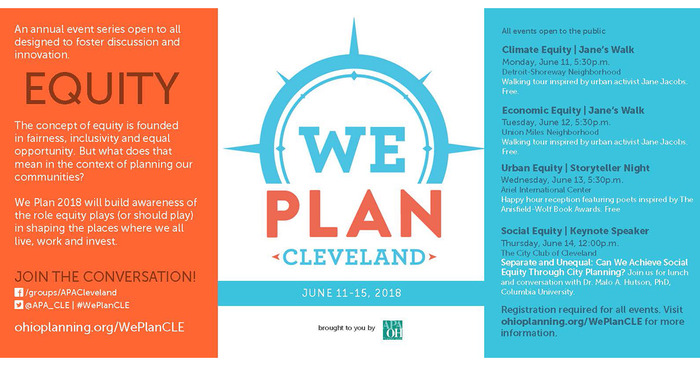 Everyone contributes to places that matter.
We Plan CLE is a week-long series of events focused on a different theme each year to encourage collaboration, discussion and great ideas.
2018 | EQUITY
The concept of equity is founded in fairness, inclusivity and equal opportunity. But what does that mean in the context of planning our communities? We Plan 2018 will build awareness of the role equity plays (or should play) in shaping the places where we all live, work and invest.
Learn more and register for events.
---