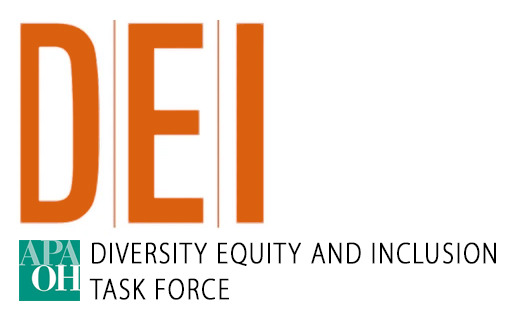 ---
The APA Ohio Board recently had a sincere dialogue around the lack of diversity, equity and inclusion (DEI) in our profession and our organization. The lack of minority representation in our planning student body, chapter membership, and board leadership was identified during our strategic planning process last year, which resulted in the inclusion of the following tactic in our 2019 Strategic Plan:
"Develop a strategy around Diversity, Equity, and Inclusion in terms of recruiting future APA Ohio leaders from all walks of life, ensuring inclusion is part of APA OH's membership recruitment strategy, and promote the recruitment of professional and citizen planners in Ohio with diverse perspectives and backgrounds."
We recognize the need to tackle this systemic underrepresentation is urgent — and a critical step towards eradicating racial injustices and inequities in our organization and planning practice. We also recognize that it is easier said than done, but we are up for the challenge! As a first step, we've established a DEI Task Force that will focus on developing specific actionable steps towards elevating equity, diversity, and inclusion in our organization and profession.
Early discussions yielded the following big ideas:
• Embody DEI principles in our planning practice
• Increase DEI in our Chapter membership
• Increase DEI in our Chapter Board and Committees
• Strategically promote the profession to students of BIPOC (Black, Indigenous, and People of Color) representation
• Collaborate with planning programs to add diversity to the pool of incoming students
• Increase DEI topics and speakers in our educational offerings
• Build on APA's adopted 2018 Diversity and Inclusion strategy (www.planning.org/diversity)
We have just started. The road ahead is long, but we are glad the journey has begun. I invite you to join me on this path of learning, discovery and change.
DEI Task Force Draft Strategic Plan (12/10/20)
Task Force Members:
Megha Sinha, AICP // Chair
contact megha

Joyce Braverman
Kimberly Burton, AICP
Jocelyn Gibson
Katherine Keough-Jurs, AICP
Martin Kim, AICP
Nichole Laird
Paul Logue, AICP
Jacquelyn McCray, AICP
Matt Schmidt, AICP
Carolyn Thurman
Interested in participating, contributing or sharing ideas? Please contact us!